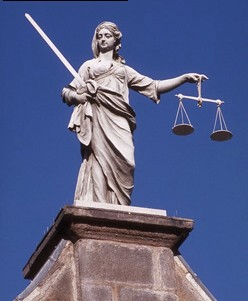 Albina Ministerial Alliance (AMA) Coalition for Justice and Police Reform
Attend the Fairness hearing on
amendments to the US Dept of Justice Settlement
Friday, April 29, 2022, 9:00 AM
at the Federal Courthouse, 1000 SW 3rd
and by virtual attendance (details)
The Albina Ministerial Alliance Coalition for Justice and Police Reform is working toward these five goals:
1. A federal investigation by the Justice Department to include criminal and civil rights violations, as well as a federal audit of patterns and practices of the Portland Police Bureau.
2. Strengthening the Independent Police Review Division and the Citizen Review Committee with the goal of adding power to compel testimony.
3. A full review of the Bureau's excessive force and deadly force policies and training with diverse citizen participation for the purpose of making recommendations to change policies and training.
4. The Oregon State Legislature narrowing the language of the State Statute for deadly force used by police officers
5. Establishing a special prosecutor for police excessive force and deadly force cases.
The Coalition follows these three Principles:
1. Embrace the five goals outlined above.
2. Accept the principles of non-violent direct action as enunciated by Dr. Martin Luther King, Jr.
3. Work as a team in concert to achieve the goals.
How to Reach The AMA Coalition
Chair - Email Address: chair@albinaministerialcoalition.org

Vice Chair - Email Address: asstchair@albinaministerialcoalition.org

Internal Communications - Email Address: internalcomm@albinaministerialcoalition.org
Facebook page: https://www.facebook.com/pages/AMA-Coalition-for-Justice-Police-Reform/328861034751